Learn About Trust Account Scams - Silvassa
Monday, 25 February 2013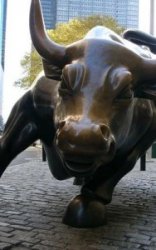 Item details
City:
Silvassa, Dadra & Nagar Haveli
Contacts

Jacob Ono-wheres-my-momey

+1 650 330 0100
Item description
Contact [onojacob1276@gmail.com] for a demonstration of the increasingly-popular trust account scams. It's easy, and it's fun.
The operator will start by furnishing a fairly plausible line of bull. Accept no less than a plausible-sounding line of bull; if someone offers you something transparently fake, ask for a new scammer. You want a competent operator.
Agree to undertake representation. It will be successful, you will receive a fake settlement check right away.
Deposit the fake check in your trust account. Promptly wire the funds to the scam operator. Keep part.
Much later, when the fake check eventually comes back, you can attempt to find the scam operator. Good luck!